Daily Reminders - EZ Address Book Software


EZ Address Book Software
from Elwood Software
Windows 10, 8, 7, Vista, XP
32 and 64 bit




Personal Support
60 Day Money Back Guarantee
FREE UPGRADES






EZ Home and Office Address Book v10.0 $29.95
Add Daily Reminders and View on Startup
Download the Free Trial and see how EZ an Address Book Program can be!

Click on the toolbar or select 'Reminders' from the Features Menu to display either Update Reminders, Reminder Calendar, or Printable Reminders depending on which was the last screen displayed. Reminders can be added for appointments, special occasions, paying bills, or whatever you want. When the program starts, the daily reminders can be displayed. Consider adding EZ Home and Office to your Windows Startup folder so when you start your computer, EZ will start and show your daily reminders if you want. See Windows Help on how to add a program to the Startup folder.

Screen shots and more information below.
Update Reminders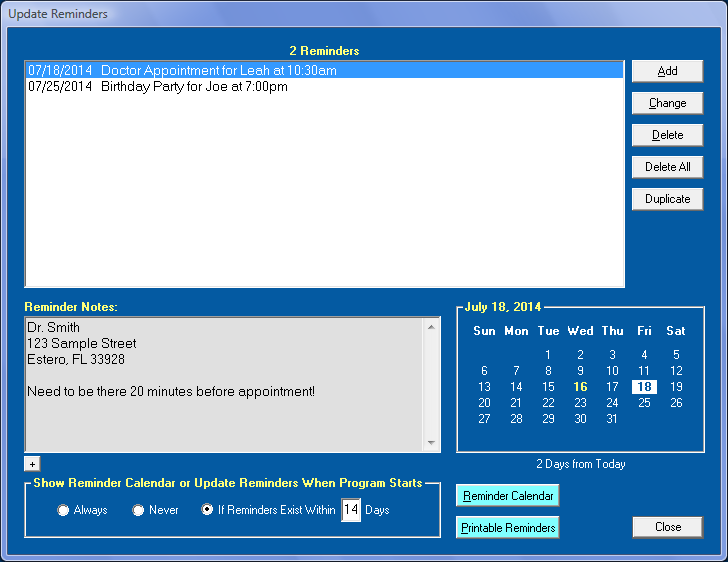 Reminder Calendar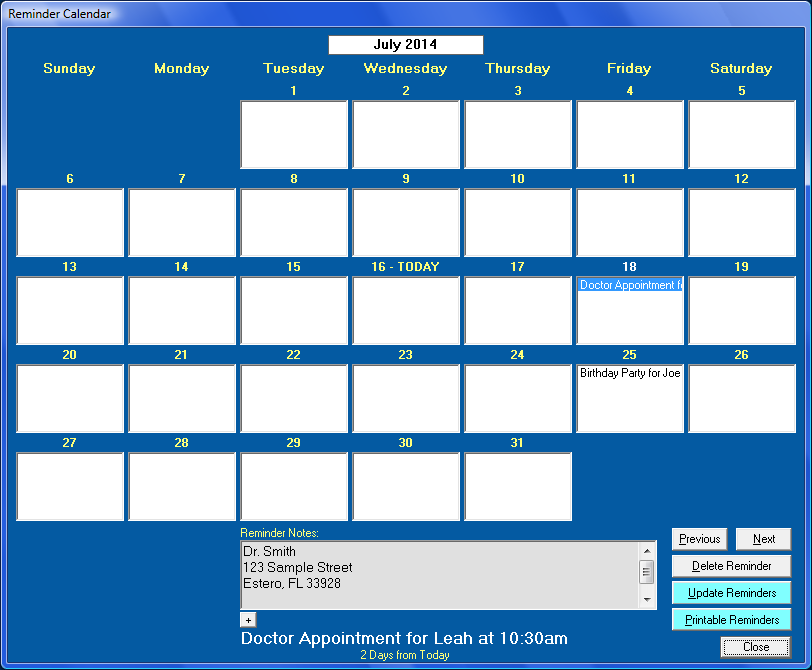 Printable Reminders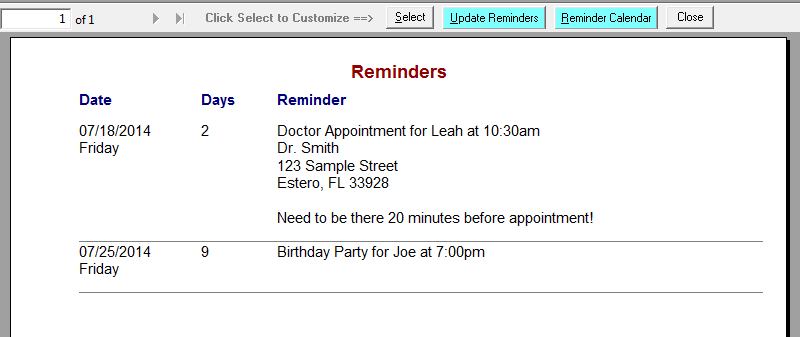 ElwoodSoftware.com has a Shopper Approved Rating of 4.9 out of 5 based on 416 Ratings and Reviews
Copyright © 2018 Elwood Software. All Rights Reserved. Your Privacy is Always Protected.
Elwood Software, 21539 Brixham Run Loop, Estero, FL 33928 Support@ElwoodSoftware.com